About Jenna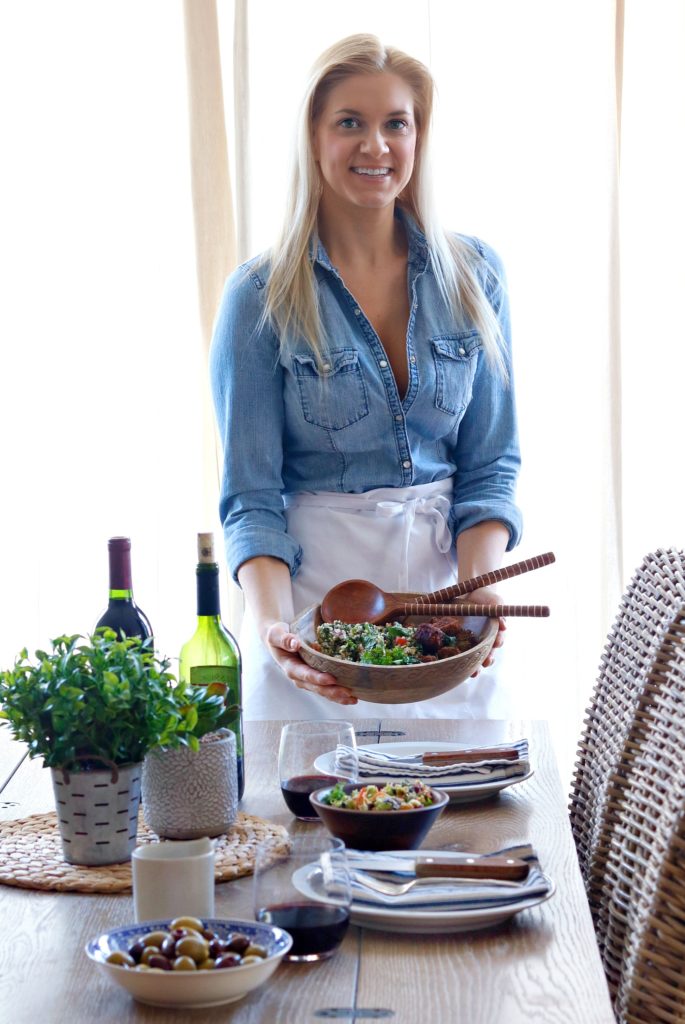 Welcome to Fresh and Fit!
Ten years ago I lost around thirty pounds by changing my eating habits and the way I cook. In doing this, I fell in love with all things nutrition. I learned that I could still be a "foodie" and enjoy food, I just had to change my approach and cook food in a healthier way.  I wanted to help others do the same, so I decided to educate myself further and turn my passion into my profession.  I enrolled in a dietetic program that is accredited by the Academy of Nutrition and Dietetics.  As part of my training, I completed two clinical rotations in long term care and two clinical rotations in hospital settings. Upon completion of the program, I passed the Commission on Dietetics Registers exam to receive my credentials. I knew I wanted to work in the nutrition field while also getting to flex my creative energy. I discovered a love for food photography and making healthy food look as delicious as it is good for you. Fresh and Fit has become not only a place for me to share my own recipes, but also the name of my recipe development and food photography business.
My Fresh and Fit Mission
Fresh and Fit offers wholesome recipes for a balanced diet with the occasional indulgent recipe that is too good to resist sharing. I not only create recipes for my blog, but also for clients and brands who share recipes ranging from paleo to vegan and everything in between. I believe that healthy eating can and should be affordable, convenient and most of all, delicious.
---
Recipe Features:
Mercola.com
The Doctors T.V show
Paleo Magazine Online
US Wellness Meats
---
Continuing Education Experience and Achievements:
2012 Amazon Kindle eBook "Eating Clean in a Dirty World"  Published
2013 Gluten and Allergen Free Expo- Official Live Blogger
2013 Health Freedom Expo seminar by Dr. Mercola
2013 Health Freedom Expo seminar by Dr. Joel Freedom
2013 Blog featured on Eatright.org for National Nutrition Month
2013 Member of West Suburban Dietetic Association – Published recipe , "40 Easy & Healthy Recipes booklet and 40 Healthy Snack ideas."
2013 Sports Nutrition & Exercise Workshop
For all questions and business inquiries contact:
Medical  Disclaimer:
The information included on this website is intended for educational purposes only. It is not intended nor implied to be a substitute for professional medical advice. None of the opinions or advice expressed here are meant to diagnose or treat any disease or illness. You should always consult your healthcare provider to determine the appropriateness of the information for your own situation or if you have any questions regarding a medical condition or treatment plan.