Almond and Rosemary Pesto with Roasted Peppers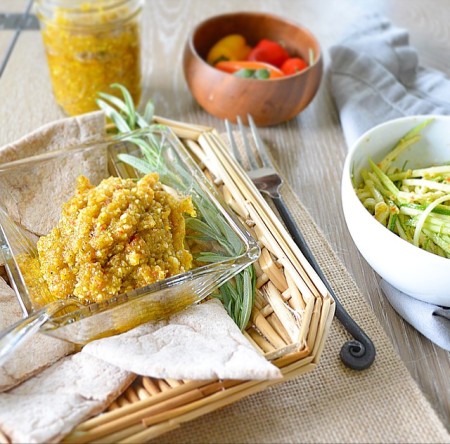 Making homemade condiments and spreads is a fun way to put your personal touch on dishes. The condiments and spreads are what give a dish that extra pizzaz. This almond and rosemary pesto with roasted peppers is a simple and very versatile topping for pizza, pasta, chicken and really whatever you feel like adding it to. Fresh herbs and sweet roasted peppers make this a go to recipe any time of year.
1 c almonds
1 c olive oil
1/2c grated parmesan
1 tsp minced garlic
1/2 tsp chili flakes (optional)
1/8 c Rosemary leaves
5 Basil leaves
1 large bell pepper or 5-6 mini bell peppers
Cut bell pepper in half lengthwise and remove seeds.
Turn oven to broil at 450. Place peppers on baking sheet, cut side down. Bake until lightly blackened and soft. 7-8 minutes. Larger peppers may require more time.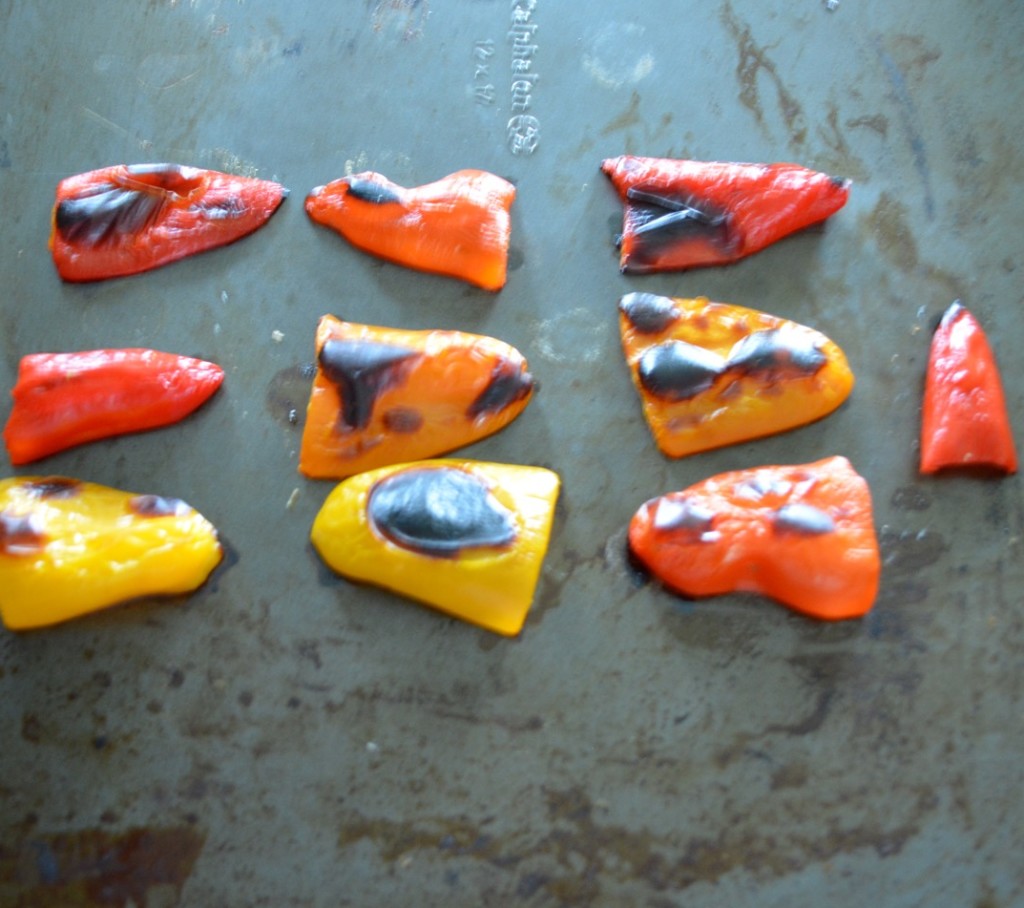 Carefully remove from oven and place in ziplock bag for 20 minutes.
Remove skin from peppers.
Combine all ingredients except oil in a food processor and pulse until well combined.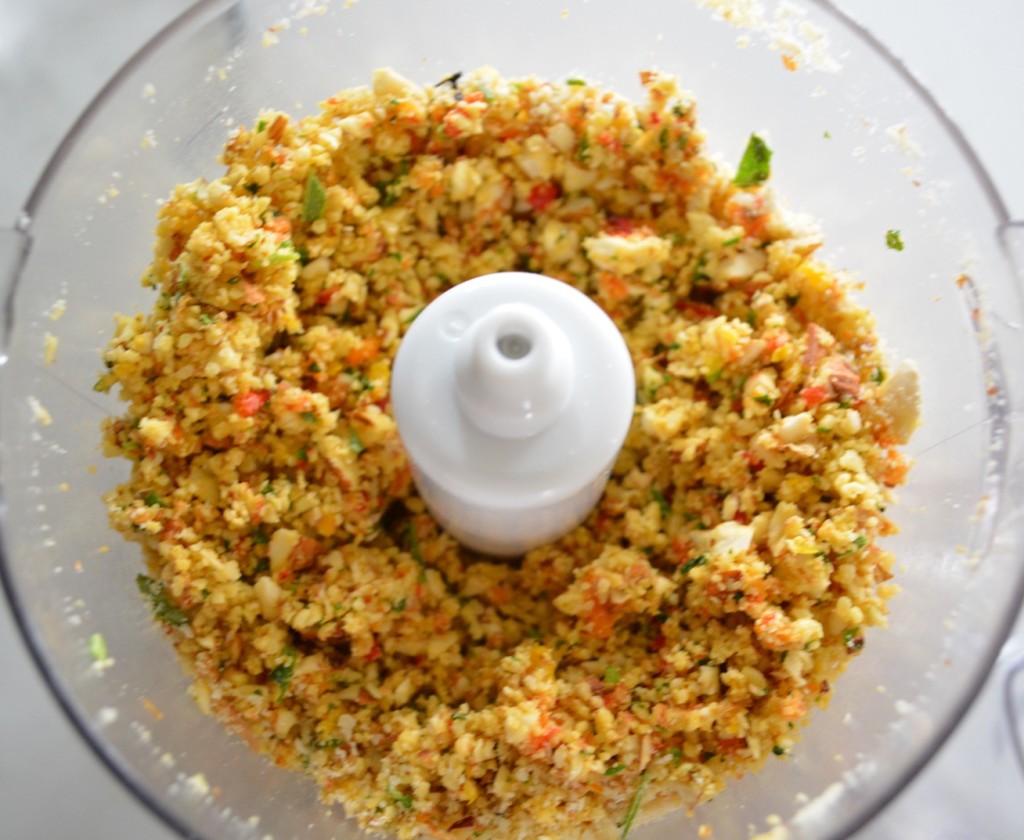 Drizzle in oil and blend until smooth yet thick.
Store in airtight container in refrigerator.