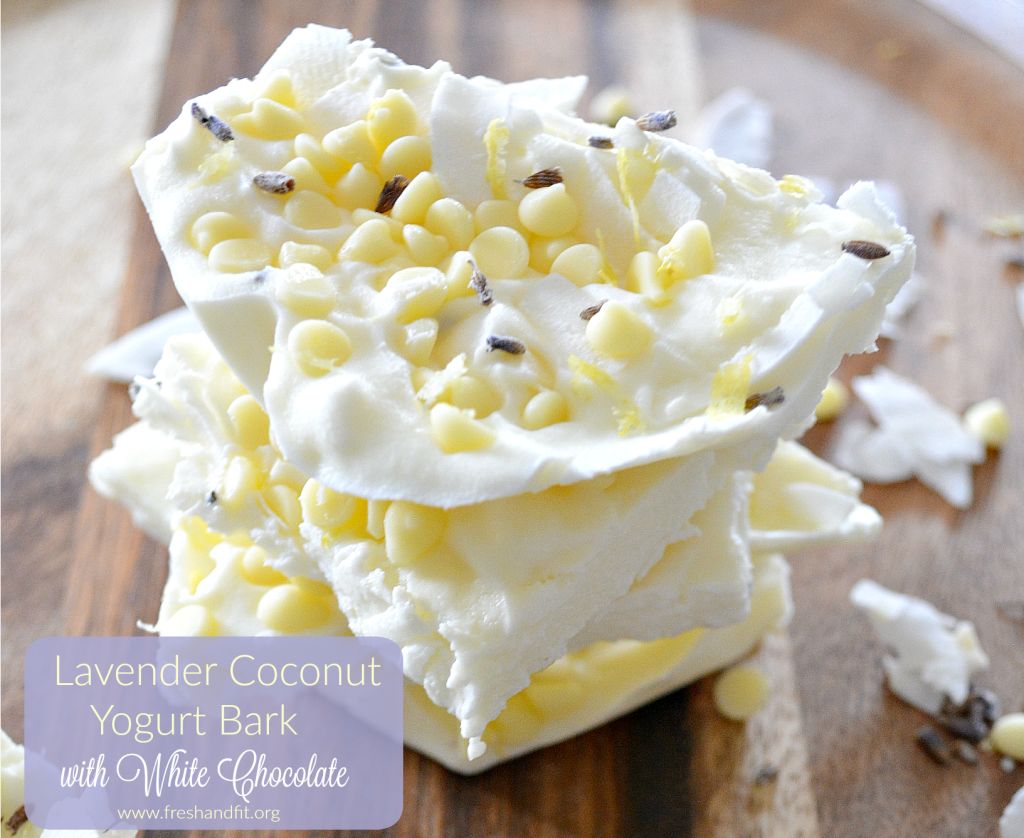 With Spring approaching, I want to share this yummy and aromatic Lavender Coconut Yogurt Bark. Bark candies are traditionally made with just chocolate, but I created a frozen yogurt bar this past summer and I thought, why not combine these two for one delicious dessert?!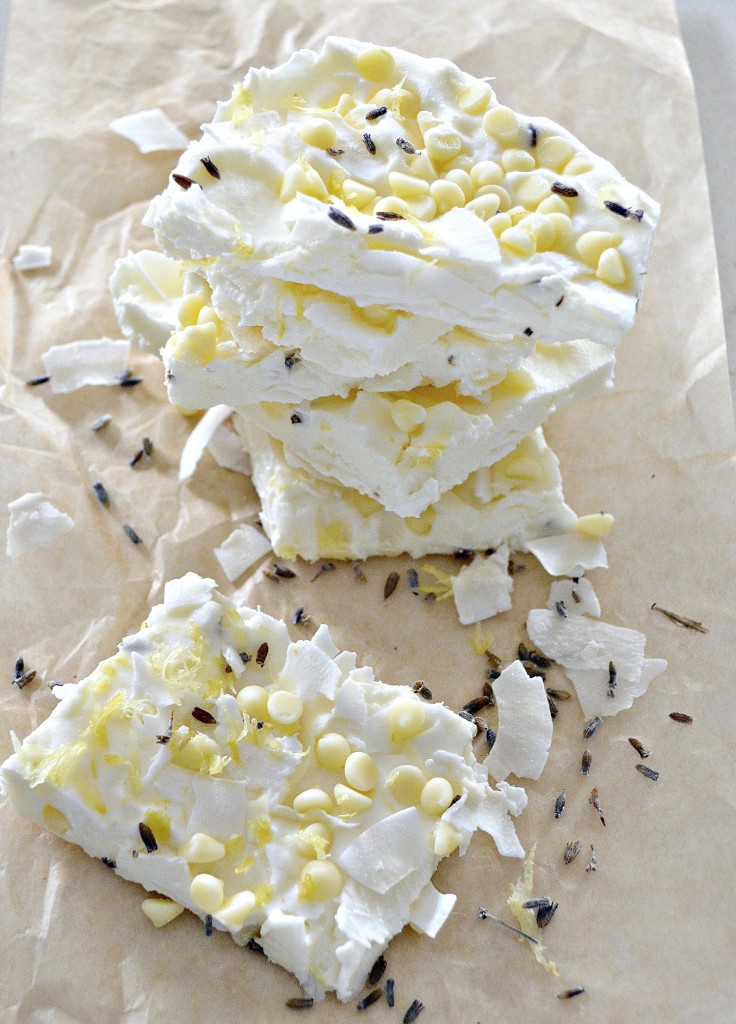 This bark is lower in sugar than traditional bark from the use of the Greek yogurt, but still has that decadent flavor using melted white chocolate. Lavender is such a beautiful herb to use in dessert recipes. It is aromatic and adds a freshness to dishes, perfect for springtime recipes.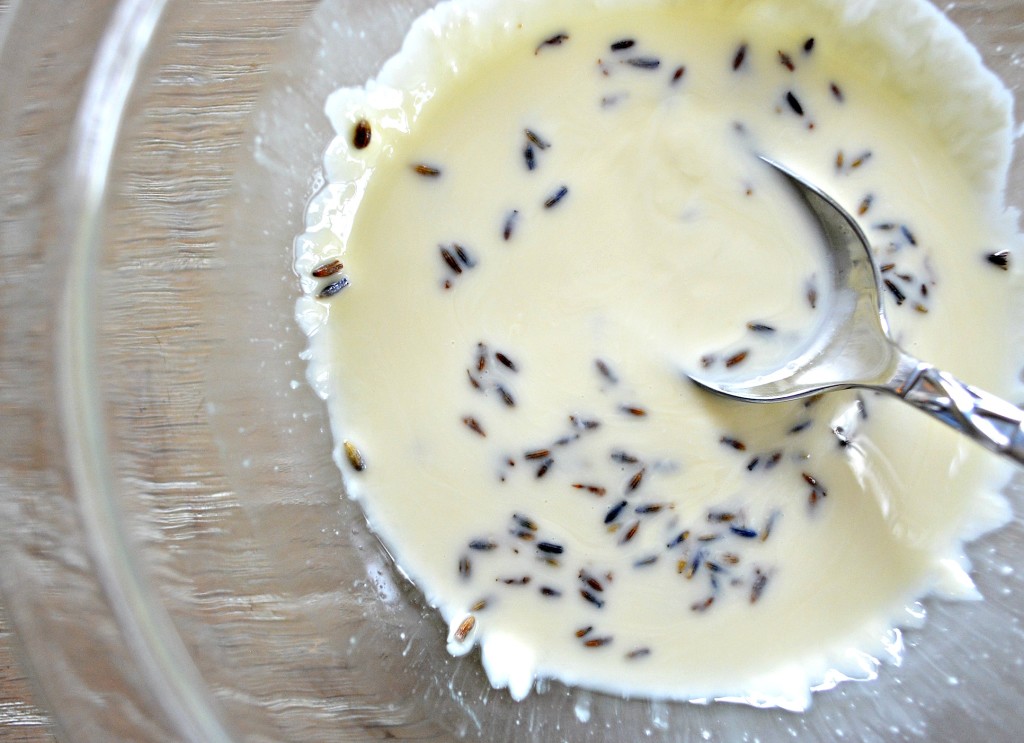 The bark is finished with fresh lemon zest, extra coconut and white chocolate chips. Pop these babies in the freezer and you will have a springtime treat in no time.This chilled treat melts quickly, so enjoy it like you would ice cream.
Coconut Lavender Yogurt Bark with White Chocolate
Ingredients
2 cups Greek yogurt
1 cup unsweetened coconut flakes, divided
1/2 c + 1/4c mini white chocolate chips
2 tsp lavender buds, divided
1 tbsp lemon zest
2 tbsp coconut oil
Instructions
Melt coconut oil in microwave until melted.
Add 1 tsp lavender, stir.
In a mixing bowl add Greek yogurt. Stir in half of coconut flakes to combine.
In a small bowl melt 1/2 cup of white chocolate chips until melted working in 30 second increments. Stir coconut oil/lavender in with melted white chocolate chips.
Pour white chocolate mixture in with Greek yogurt stirring quickly as you pour.
Pour into an 8x13 pan. Scatter the rest of the coconut top. Sprinkle the rest of lavender buds and the lemon zest. Gently press toppings into yogurt.
Freeze 2 hours. Use a butter knife to break up into pieces of bark. Store in an airtight container in freezer.
http://freshandfit.org/lavender-coconut-yogurt-bark-with-white-chocolate/