Green Goddess Chickpea Burger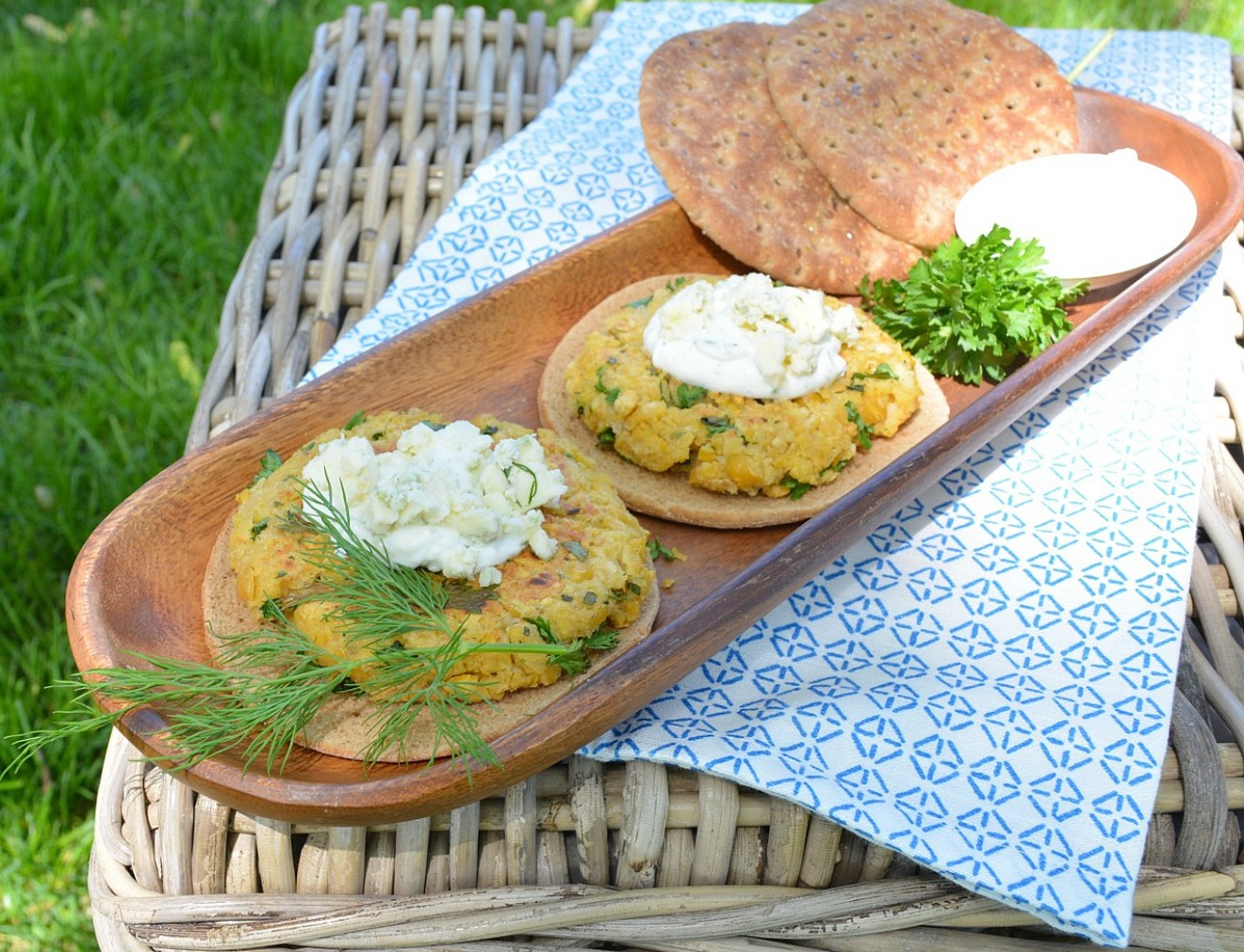 Next in the burger lineup is the beautiful, Green Goddess Chickpea Burger. An earthy vegetarian burger recipe using only fresh herbs for seasoning. This is a much more delicate burger than her brothers and sisters. If falafel took a walk in the garden, it would be this burger. Topped with creamy greek yogurt and tangy blue cheese, this one is for the hippies at heart.
Green Goddess Chickpea Burger
Ingredients
2 cans of chickpeas, drained
1/3 c Italian seasoned bread crumbs
2 eggs
2 tsp minced garlic
2 tbsp dill, chopped and divided
1/2 c parsley or one handful, chopped
1/2 c blue cheese
5 medium basil leaves, chopped
1/2 c Greek yogurt
Sea salt and pepper to taste
1 tbsp olive oil
For yogurt topping, stir together Greek yogurt, 1 tbsp dill and sea salt and black pepper to taste.
Instructions
In a food processor, combine chickpeas and pulse until just slightly chunky.
In a medium bowl combine eggs, chickpeas and bread crumbs. Stir well.
Add herbs, sea salt and black pepper to taste, and garlic. Stir again.
Heat flat top or pan to medium heat. Form mixture into large balls then gently press into patties.
Grease pan or flattop with olive oil. Place patties on flat top. Cook 6 minutes each side, flipping once.
Serve with blue cheese and Greek dill topping.
http://freshandfit.org/green-goddess-chickpea-burger/