Grilled Stuffed Sweet Peppers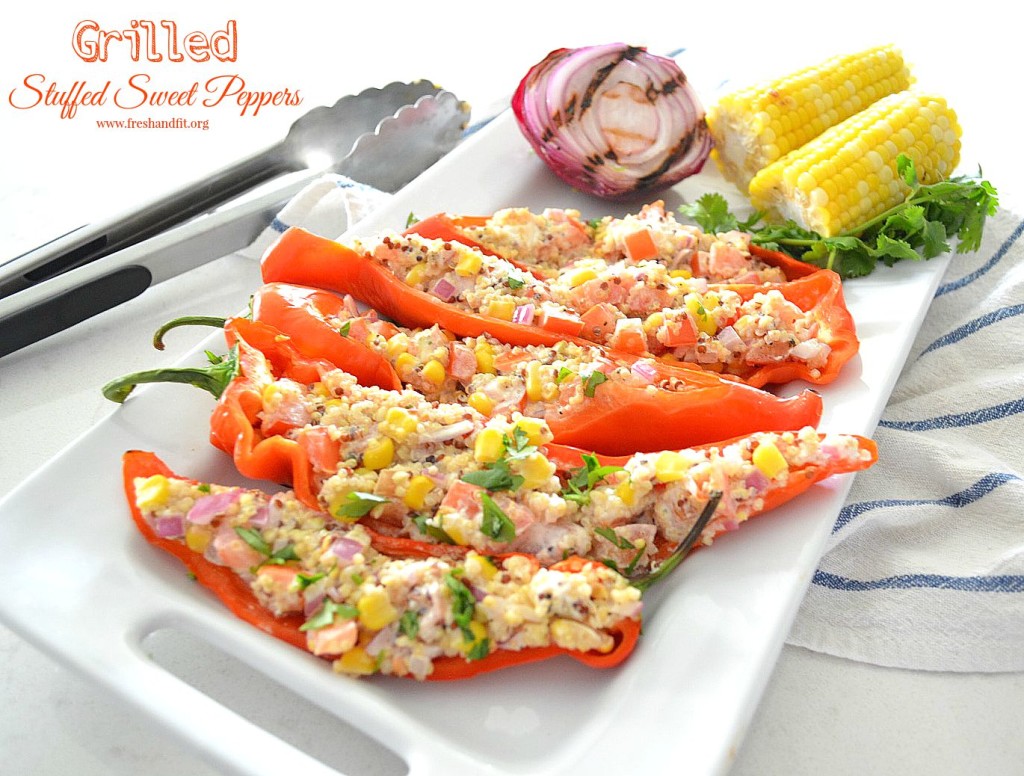 These grilled stuffed sweet peppers make the perfect pairing with all of your summertime entrees. They can be served as a side dish or vegetarian option and are equally delicious hot or cold. Best of all, they are highly nutritious; with high protein quinoa, fresh tomato and onion and creamy herbed goat cheese. They are easy to put together and grill up in minutes. Happy grilling!
Grilled Stuffed Sweet Peppers
Ingredients
3 long sweet peppers, sliced lengthwise/seeds removed
1/4 c dry quinoa
1/3 c minced onion
1/3 c soft herb goat cheese at room temperature
1/3 c corn kernels, thawed if frozen
1 Roma tomato, diced
1 handful chopped cilantro
Instructions
Preheat grill to 400. Cook quinoa according to package directions
In a small bowl combine quinoa, corn, tomato, onion and goat cheese. Mix until goat cheese is coated over vegetables.
Spoon mixture into peppers.
Season with salt and pepper. Set on grill for 5 minutes. Serve immediately or chill and serve cold. Garnish with chopped cilantro.
http://freshandfit.org/grilled-stuffed-sweet-peppers/