Harvest Blend Salad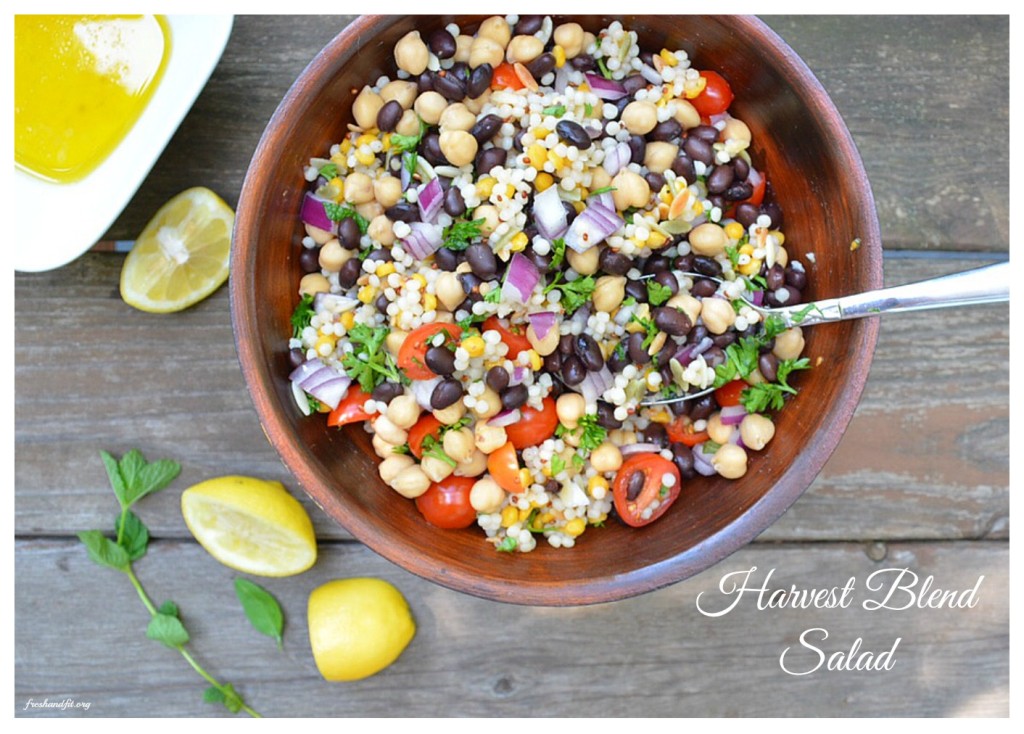 Today I have another 2 for 1 rice/salad recipe for you. I came across this exotic rice blend at Trader Joes the other day and thought it would make a great cool rice salad for the warmer months. The blend includes israeli couscous, red quinoa, baby garbanzo beans, and orzo.  This salad is a hybrid of a tabouli and a balela; I am just going to call it "Harvest Blend Salad." Fresh ingredients like parsley, mint, basil and fresh squeezed lemon make this a nutrient dense dish with pops of clean flavors. The addition of black beans and chickpeas amp up the protein making this an ideal dish for vegetarians. It is also a great dish to bring to parties and would travel very well without spoiling.

Ingredients
1 c trader joes harvest blend rice
1 cup grape tomatoes, halved
1/2 c red onion, minced
1 can black beans, drained
1 can chickpeas, drained
1 tsp garlic, minced
1 c finely chopped parsley
2 medium mint leaves, finely chopped
2 large basil leaves, finely chopped
4 tbsp fresh lemon juice
1/2 c olive oil
Sea salt and black pepper to taste
Instructions
Cook rice according to package. Cool in refrigerator while preparing the rest of ingredients.
Combine tomatoes, onion, and beans in a large bowl.
Add chopped herbs. Mix well. Season with salt and pepper.
Add rice and stir to combine.
In a separate bowl, whisk together olive oil, lemon juice, and garlic.
Drizzle dressing over salad. Stir to coat.
Refrigerate until serving.
http://freshandfit.org/harvest-blend-salad/