Hearty Spring Salad with Lemon Tahini Dressing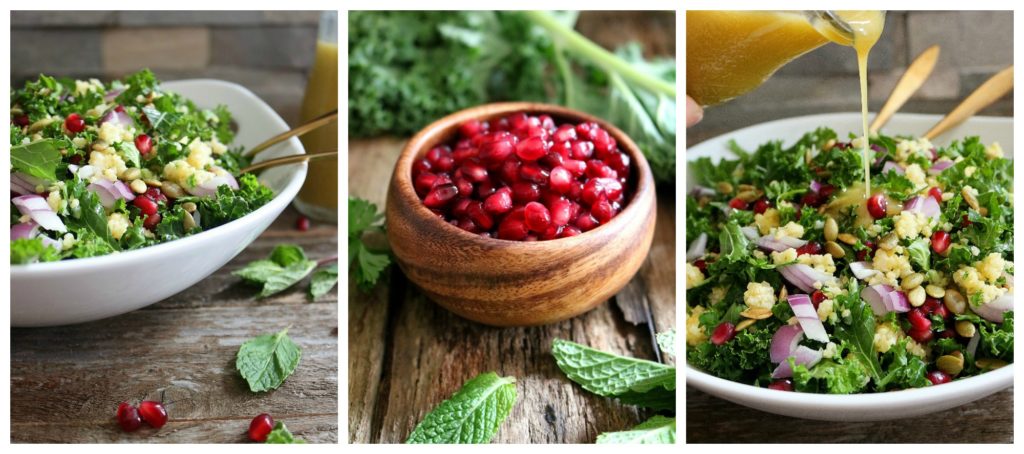 I heard on the radio the other day that spring is officially only 60 days away! That got me thinking about seasonal recipes for the upcoming rise in temperature. I always have enjoyed creating grain salads with a plethora of chopped herbs and greens, seeds and fruit. This salad is no different and really is hearty enough to stand on its own as a vegan entree–especially with the rich lemon tahini dressing–but it would be fantastic paired alongside grilled fish, chicken or steak as well. What makes this salad so special is that the ingredients are all finely chopped to create an explosion of flavor in every bite. Pomegranate arils add a juicy burst that compliments the bright herb flavors. I used millet as the grain in this dish for its light and fluffy texture, but quinoa and couscous would be great as well.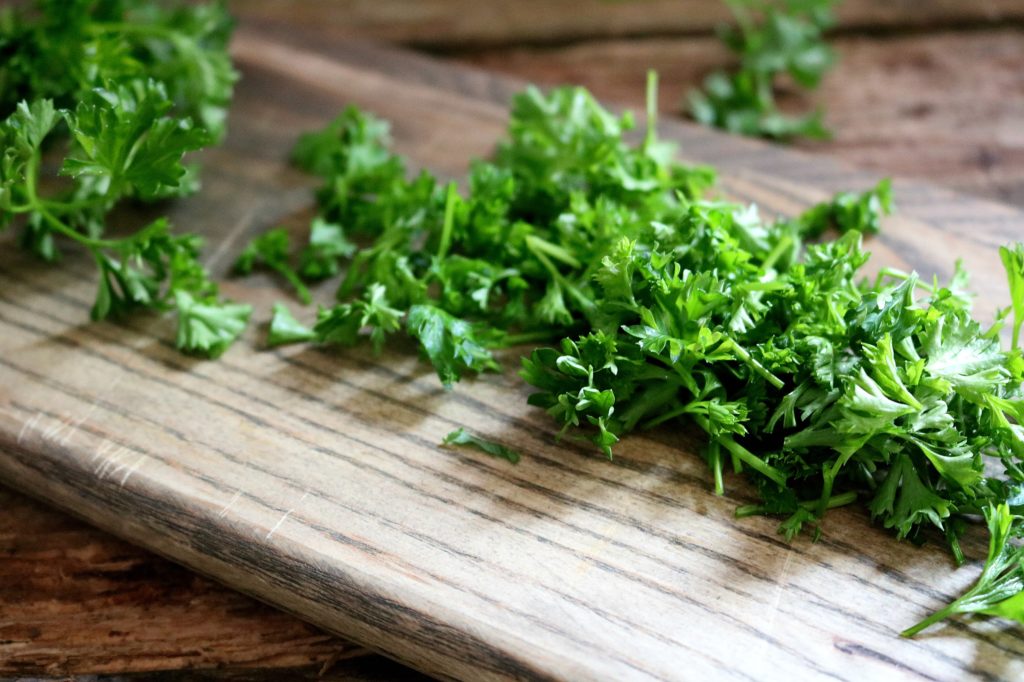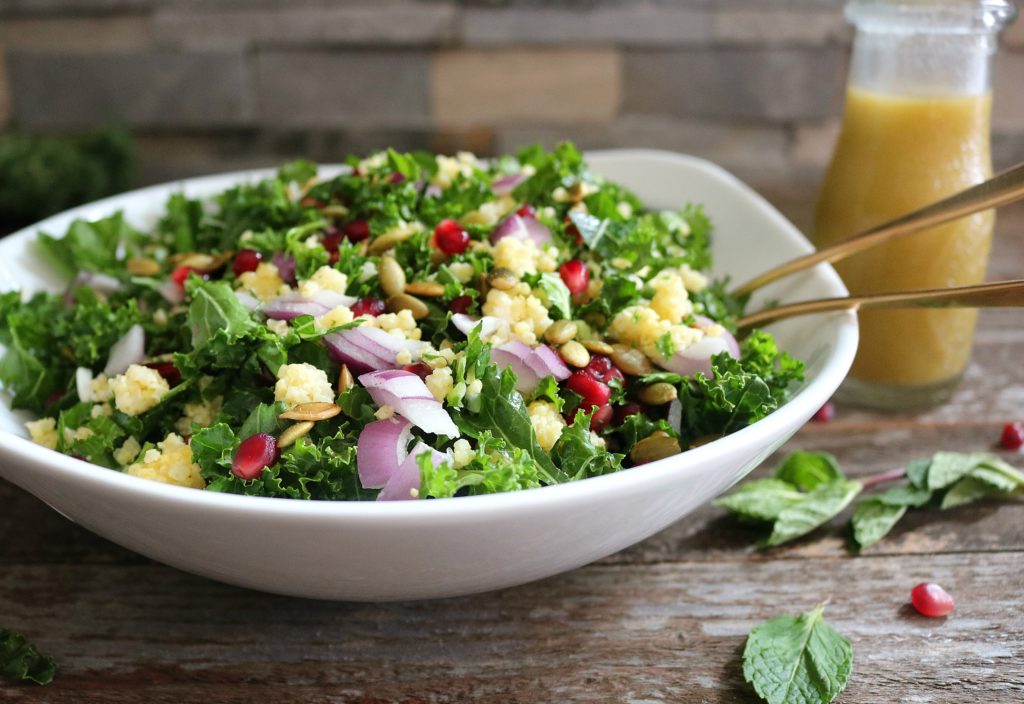 Because there are so many flavor components in the salad itself, I kept the dressing simple. If you have used tahini before, you know it doesn't need a lot of fluff along with it to add devious creamy sesame flavor to any dish. I hope you find this salad as wonderful as I do and enjoy it well into the warmer months when you are craving a healthy and satisfying salad.
Hearty Spring Salad with Lemon Tahini Dressing
Ingredients
4 cups kale, finely chopped
1 cup curly parsley, finely chopped
1/2 cup dry millet
1/2 cup red onion, finely chopped
2 tbsp mint, finely chopped
1/2 cup pomegranate arils
1/4 cup roasted pumpkin seeds
Lemon Tahini Dressing
2/3 cup olive oil
1/3 cup tahini paste
2 tbsp fresh lemon juice
1 tsp sea salt
1/4 tsp black pepper
Instructions
Cook millet according to package directions. Allow millet to cool in refrigerator for 1 hour. Fluff with a fork.
In a small bowl, whisk together lemon juice, tahini, olive oil, sea salt and black pepper.
In a large serving bowl, combine chopped kale, parsley and mint. Add millet, red onion, pomegranate arils and pumpkin seeds. Pour tahini dressing over salad and stir well to coat. Refrigerate until serving.
http://freshandfit.org/hearty-spring-salad-lemon-tahini-dressing/