Italian Harvest Soup
This rustic Italian Harvest Soup recipe is inspired by the Olive Garden's "Zuppa Toscana." I know, not exactly where you go for healthy eating.  My version of the soup adds a little zip with the addition of red wine vinegar (I always thought the olive gardens version was missing a tangy component) and a few extra ingredients. I also used grass-fed beef instead of pork sausage. It is a wonderful weekend recipe to keep you warm on the coldest day. Let me know how you like it!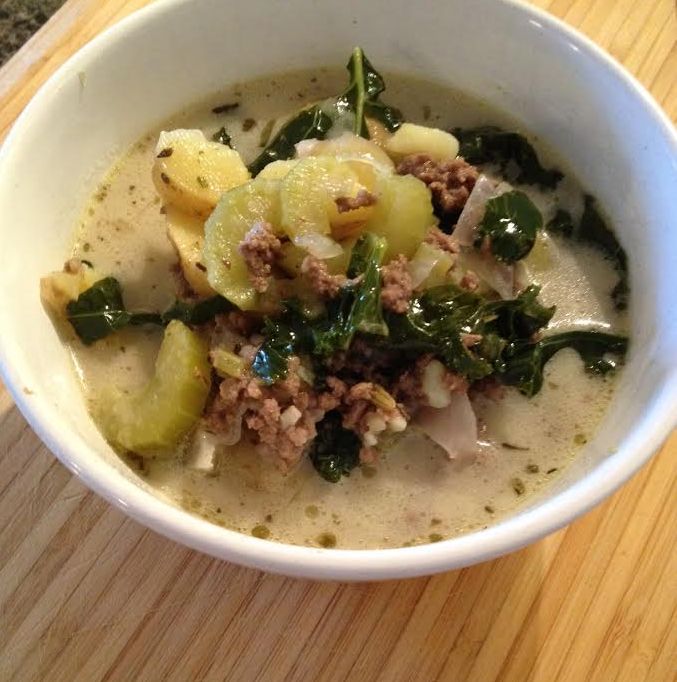 Ingredients
1 lb Ground Grass-fed Beef
1 Quart  Organic Chicken Stock
1 Cup Organic Heavy Cream
1 C Vegetable Stock
1/2 C Red Wine Vinegar
2 C Chopped Kale
1/2 a medium White Onion, diced
1/2 a Red Onion, diced
2 Celery Stalks, chopped
6-8 Golden Baby Potatoes, sliced thin
Herbs
2 Tbsp Dried Oregano
2 Tbsp Fennel Seed
2 Tbsp Dried Basil
1 Tbsp Black Pepper
2 Tbsp Minced Garlic
1 Tbsp Sea Salt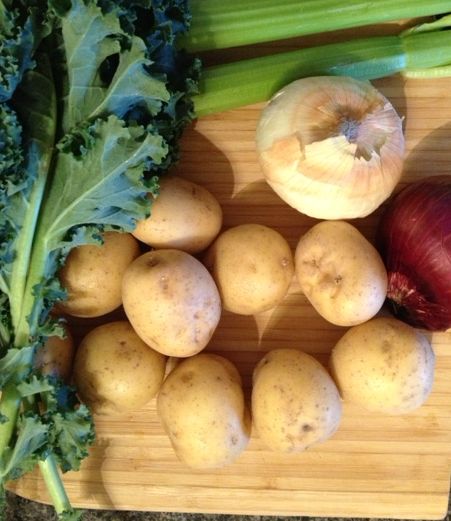 Directions
In a large saucepan, bring vegetable broth, chicken broth and heavy cream to a boil.
Add Sliced Potatoes to broth mixture.
In a separate pan, begin to brown ground beef.  When halfway cooked, season with all herbs except sea salt and add onions and celery. (no extra oil necessary)
Once onions and celery begin to tenderize and the beef is browned, add to potato and broth mixture.
Reduce to simmer. Simmer 20 minutes.
Add kale, red wine vinegar and sea salt.
Cook 5 minutes.
Makes around 10 servings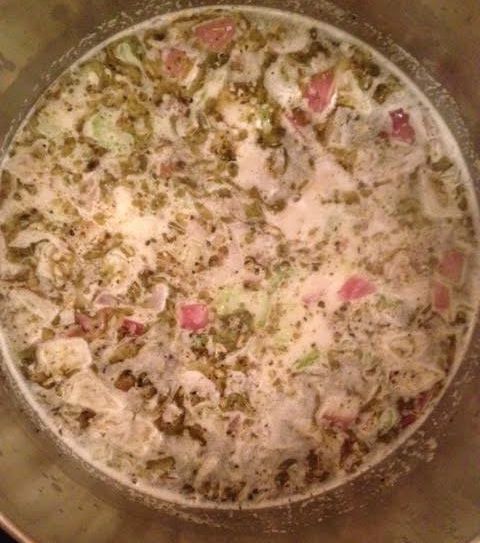 Enjoy!