Olive Oil and Tangerine Muffins with Chia Seeds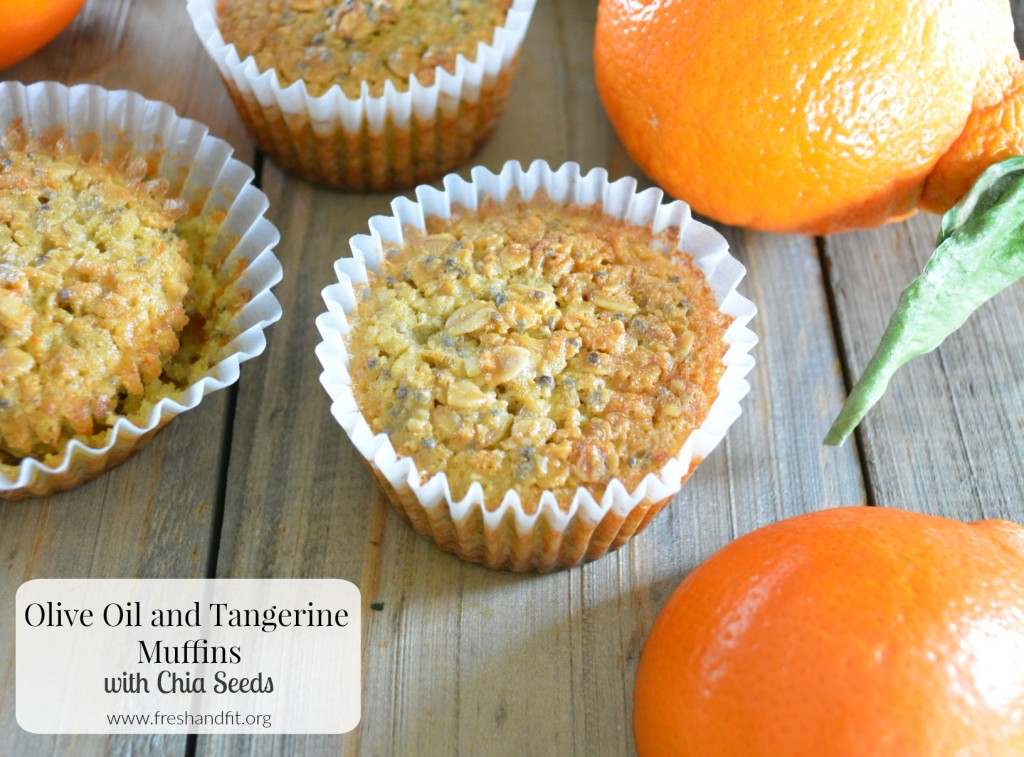 Fruit infused muffins are a delicious way to use fresh fruit of the season. Using the zest and the juice of the fruit, in this case tangerines, adds a ton of flavor and aroma to muffins. Chia seeds are a nice switch from traditional poppyseed. Chia seeds are a great source of plant based protein and fiber. I also typically use oat flour, which I grind out of old fashioned oats in my food processor, to create the base for my muffins. It is a super simple way to create you own fresh ground flour.
The shining star in this recipe is the use of olive oil rather than butter. Most people don't typically reach for olive oil for baking, but trust me, it is a terrific fat substitute. I used a premium extra virgin olive oil by Oilio. Oilio is a family owned company and their oil is single sourced in Southern Kalamata Greece. The olive oil gives these muffins a super moist texture while amping up the good for you fatty acids, making for a muffin that is equally delicious as it is healthy.
Olive Oil and Tangerine Muffins with Chia Seeds
Ingredients
1 c oat flour
1 c old fashioned oats
1/2 c olive oil
2 eggs
1/2 c unsweetened almond milk
1/3 c tangerine juice or orange juice
2 tbsp tangerine zest or orange zest
1/3 c cane sugar
1 tsp baking powder
2 tbsp chia seeds
Instructions
Preheat oven to 350 and line a muffin pan with paper liners.
Combine oat flour, oats, sugar and baking powder. Stir to combine.
In a separate bowl, whisk eggs, add olive oil, almond milk, tangerine juice, tangerine zest. Stir to combine.
Pour wet ingredients into dry. Stir. Add chia seeds and stir once more.
Use a 1/4 cup measuring scoop to pour batter into muffin pan.
Bake for 35 minutes.
http://freshandfit.org/olive-oil-and-tangerine-muffins-with-chia-seeds/