Roasted Corn and Jicama Confetti Salad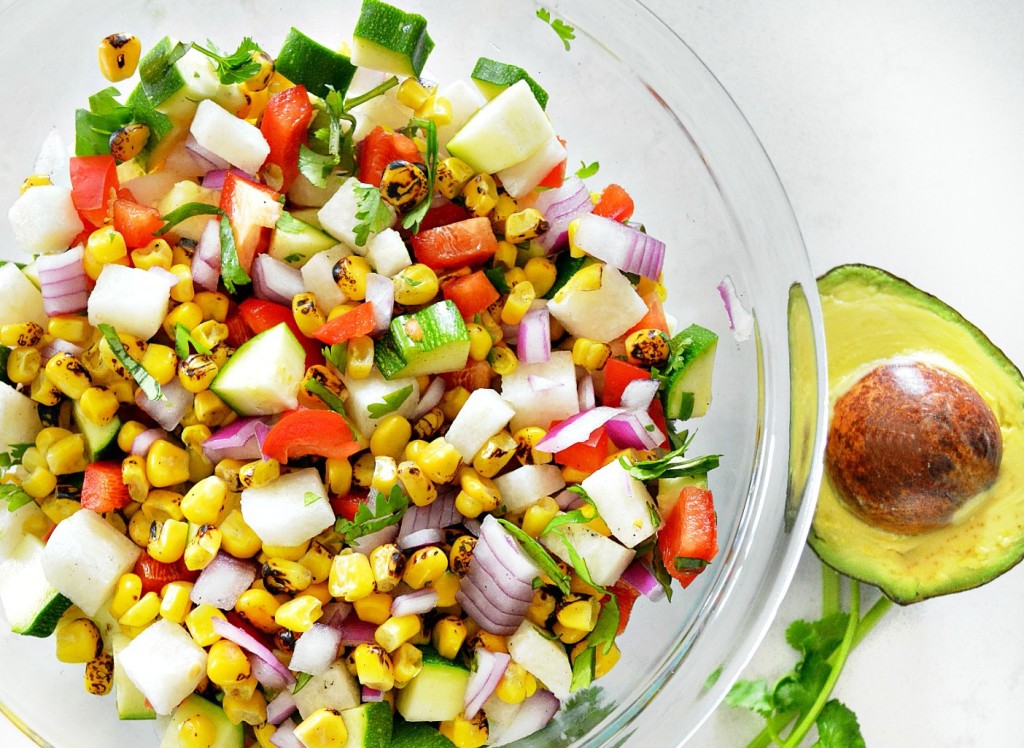 A cool and refreshing salad is just what every summertime barbecue needs. This crunchy roasted corn and jicama confetti salad has a medley of delicious and healthy vegetables with a creamy avocado dressing. I recommend serving this salad in place of coleslaw for a nice change. Fire roasted corn can be purchased at Trader Joes grocery store in the frozen vegetable section. I have also seen it at other grocery stores as well. The smokey aroma of the roasted corn adds to the flavor of the salad. It would be delicious alongside this citrus tequila chicken.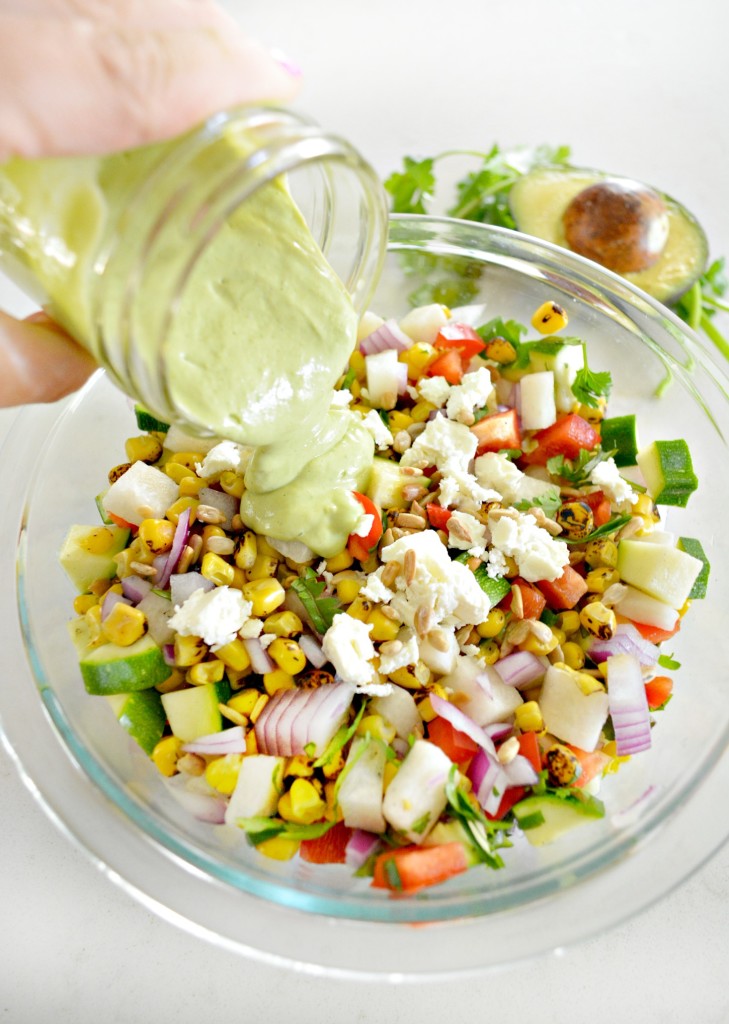 Roasted Corn and Jicama Confetti Salad
Ingredients
1/2 c Jicama, finely chopped
2 c fire roasted corn
1 bell pepper, finely chopped
1/2 c red onion, finely chopped
1 c zucchini, finely chopped
1/4 c chopped cilantro
1/3 c Feta cheese, crumbled
2 tbsp Sunflower kernels
FOR DRESSING
1 handful cilantro
1 garlic clove
1/2 an avocado
1/4 c olive oil
1/3 c red wine vinegar
Instructions
Combine chopped vegetables and cilantro in a large bowl. Stir to combine.
In a food processor combine ingredients for dressing. Blend in high until smooth and creamy.
Pour dressing over salad before serving. Stir to coat. Top with feta crumbles and sunflower kernels.
http://freshandfit.org/roasted-corn-and-jicama-confetti-salad/