Roasted Poblano Corn Salad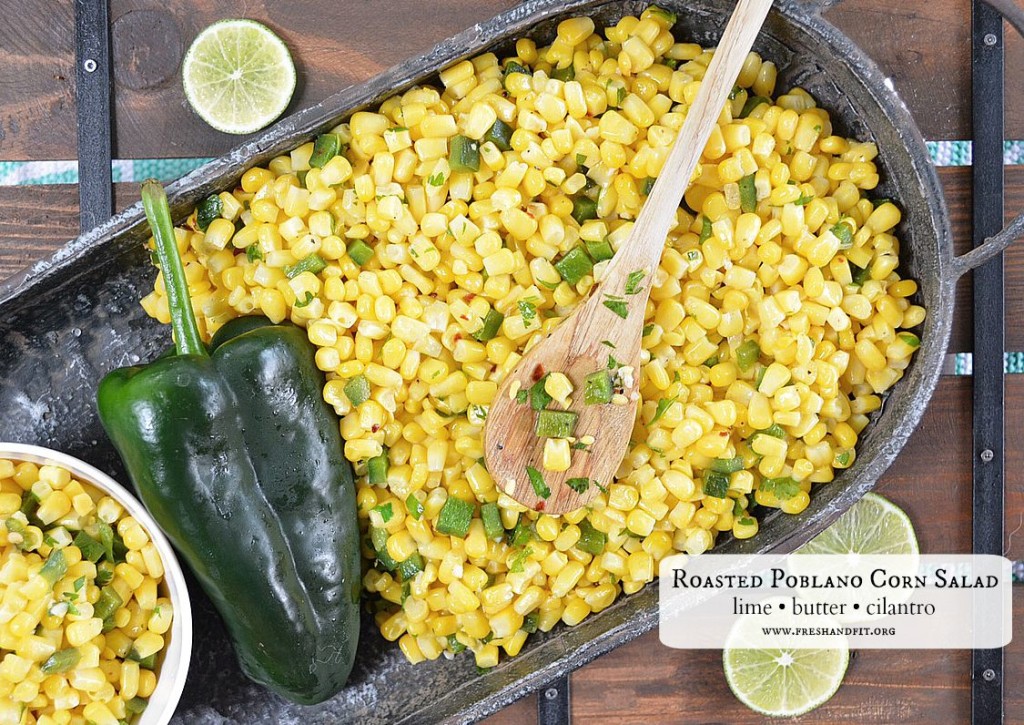 As we transition into fall, I thought it was fitting to have a side dish that can be enjoyed both warm or chilled. Roasted poblano peppers add a smokey flavor to this corn salad. Mix with a little grass-fed butter and fresh lime and this simple dish is a comforting and quick recipe to accompany entrees during the week.
Roasted Poblano Corn Salad
Ingredients
2 c corn kernels, organic
1 poblano pepper
1 tsp minced garlic
3 tbsp butter, grass-fed
1 handful of cilantro, chopped
Juice of 1 lime
Instructions
Preheat oven or grill to 450. Cook Poblano pepper until charred turning occasionally. Place pepper in a zip lock bag or bowl with a lid. Allow to steam and cool.
Peel off skin and remove seeds from poblano pepper. Finely chop.
Microwave corn kernels 3-5 minutes.
Add corn and poblano pepper to a large bowl.
Melt butter in microwave 30 seconds. Pour over corn. Add juice of lime and mix well.
Sauté minced garlic until golden brown. Add to corn mixture.
Add cilantro and stir well. Serve warm or chilled.
http://freshandfit.org/roasted-poblano-corn-salad/