Simple Grilling Sides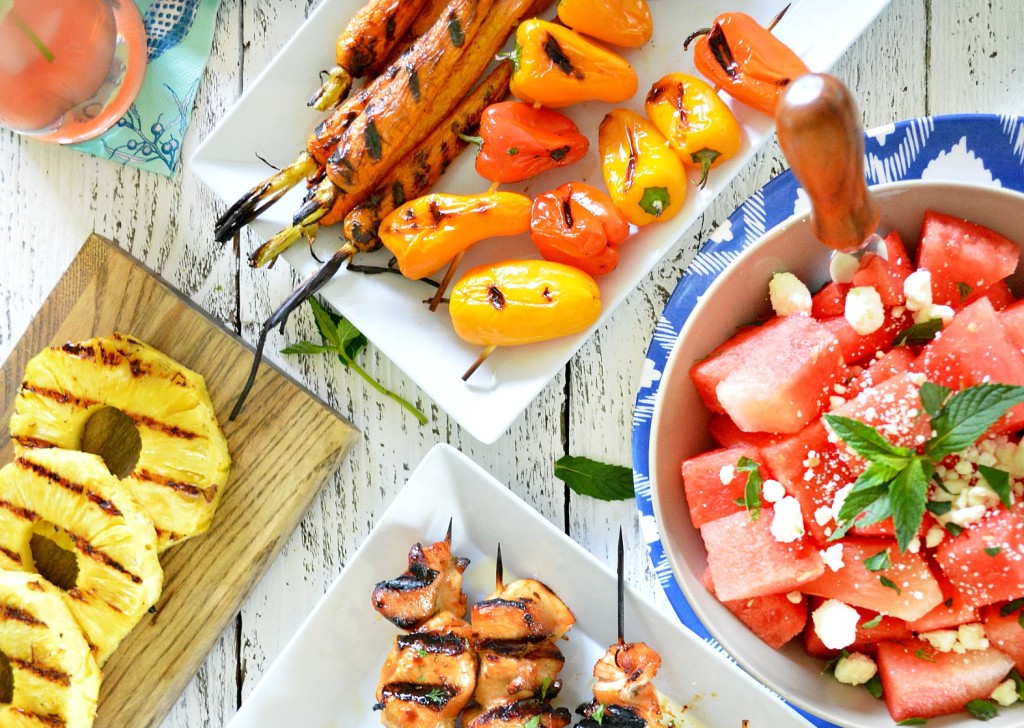 Although the meat is generally the star of the show when it comes to grilling, I believe the side dishes play a very important supporting role. If you aren't a big meat eater, like me, you look forward to sides that are satisfying. Today I am going to share 4 simple side dishes to accompany your entrees this Fourth of July and all summer long. These dishes require minimal prep work and look gorgeous on any tablescape.
First up, a chilled watermelon, feta and mint salad. This one is so simple it doesn't require an actual recipe. Simple cube your watermelon, top with half a cup of feta cheese and a few chopped mint leaves. Beautiful and refreshing.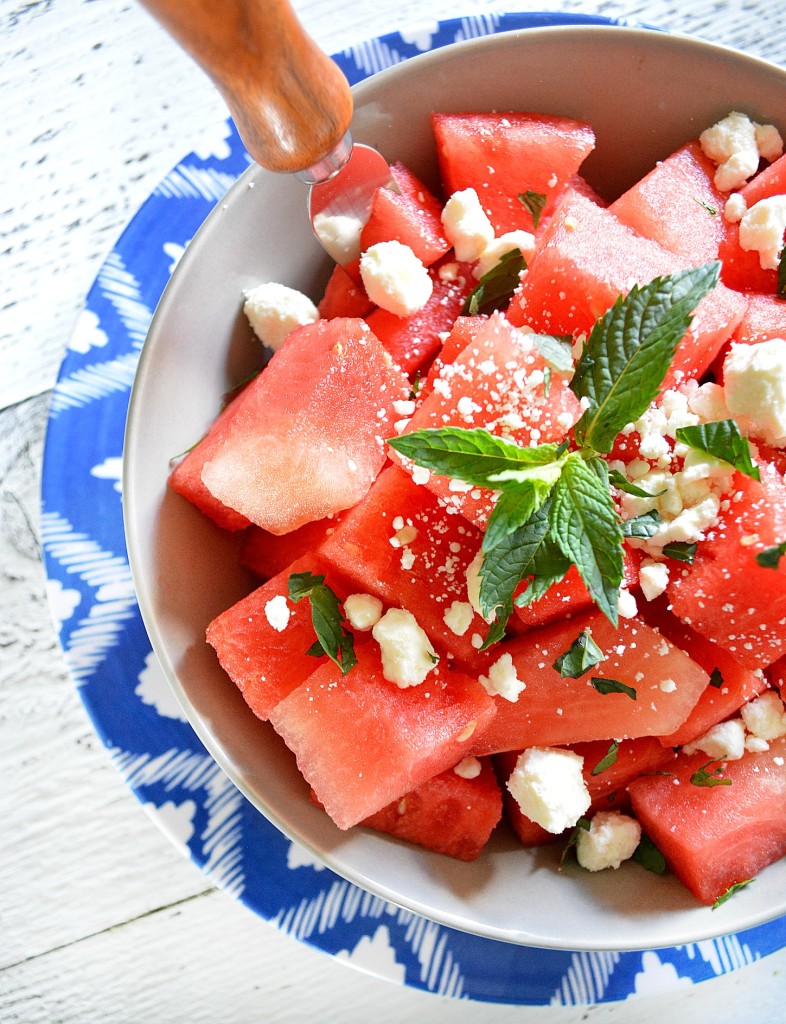 Grilled vegetables and fruit take on a sweet and savory flavor when grilled. No need for a lot of extra seasoning and fluff. Use grilled pineapple to top burgers, fish or chicken for a fresh burst of fruity flavor that compliments meat so well. Or take your hot grilled pineapple and serve them à la mode with a scoop of ice cream.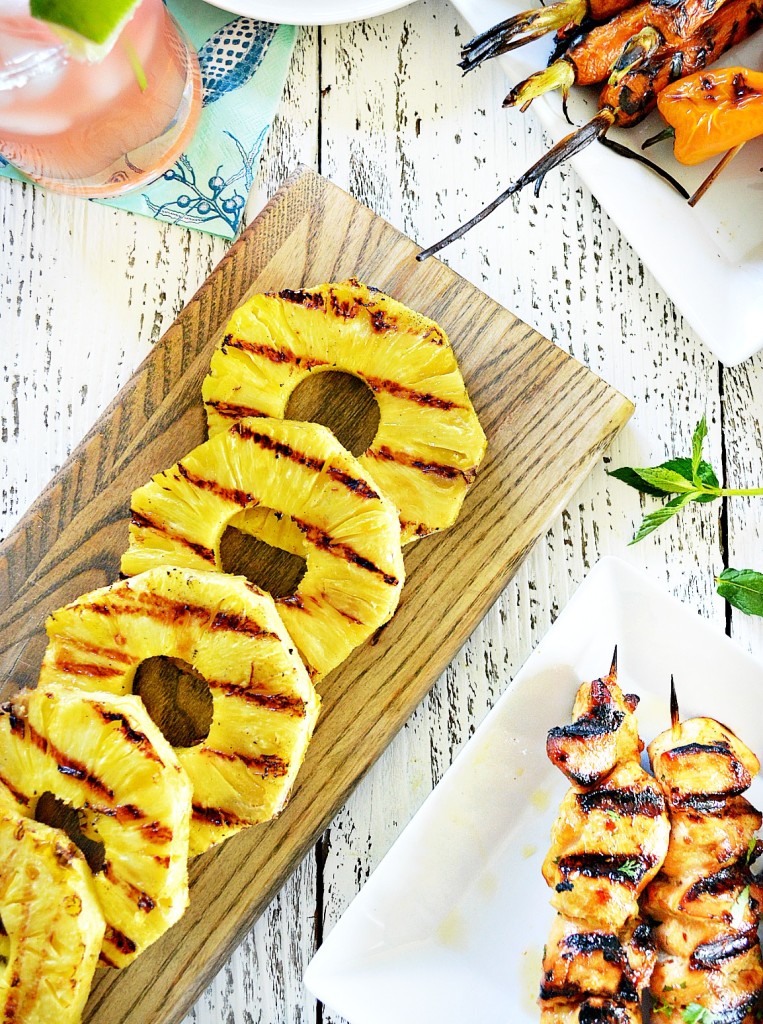 Grilled Pineapple, Carrots and Baby Bell Peppers
Ingredients
1 bunch carrots, if using large carrots, slice thin and uniform for fast grilling
1 pineapple, sliced into 1/2 inch slices, center removed
4 cups baby bell peppers
3 tbsp olive oil
sea salt and pepper to taste
*PRO TIP: Remove the center of the pineapple rind by pressing a metal shot class around the rind.
Instructions
Skewer baby bell peppers onto a wood or metal skewer.
Drizzle olive oil over bell peppers and rub onto carrots.
Season with salt and pepper
Place carrots on grill preheated to 400 degrees. Allow to cook ten minutes. Add bell pepper skewers and pineapple slices directly on grill. At this point you can rotate the carrots. Cook bell pepper and pineapple 5 minutes.
Flip bell peppers and continue to cook 5 minutes.
Serve hot.
http://freshandfit.org/simple-grilling-sides/