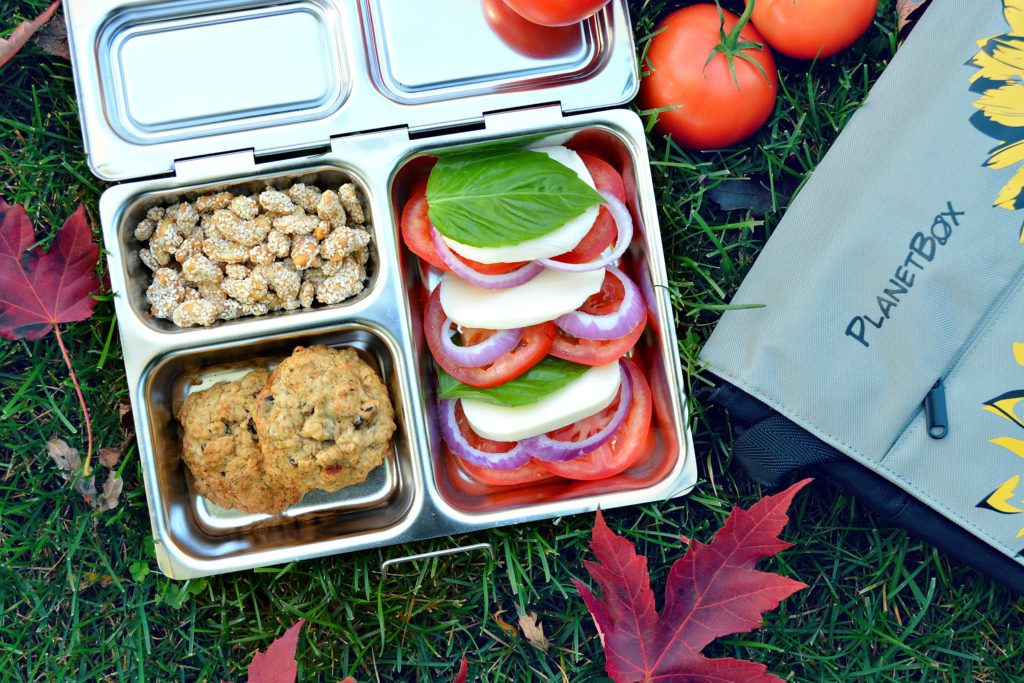 PlanetBox is a line of stainless steel eco-friendly lunch boxes. They have thought of it all when it comes to functional and convenient ways to store your lunch on the go. PlanetBox offers three different sizes of lunch boxes, making it easy to customize lunch for adults and kids alike.
The lovely folks at Planet box invited me to test out one of their eco-friendly lunch boxes. I received the "Launch" style box and found it to be ideal for packing everything I wanted for lunch. The box has three different sized compartments and a handy storage cup for condiments.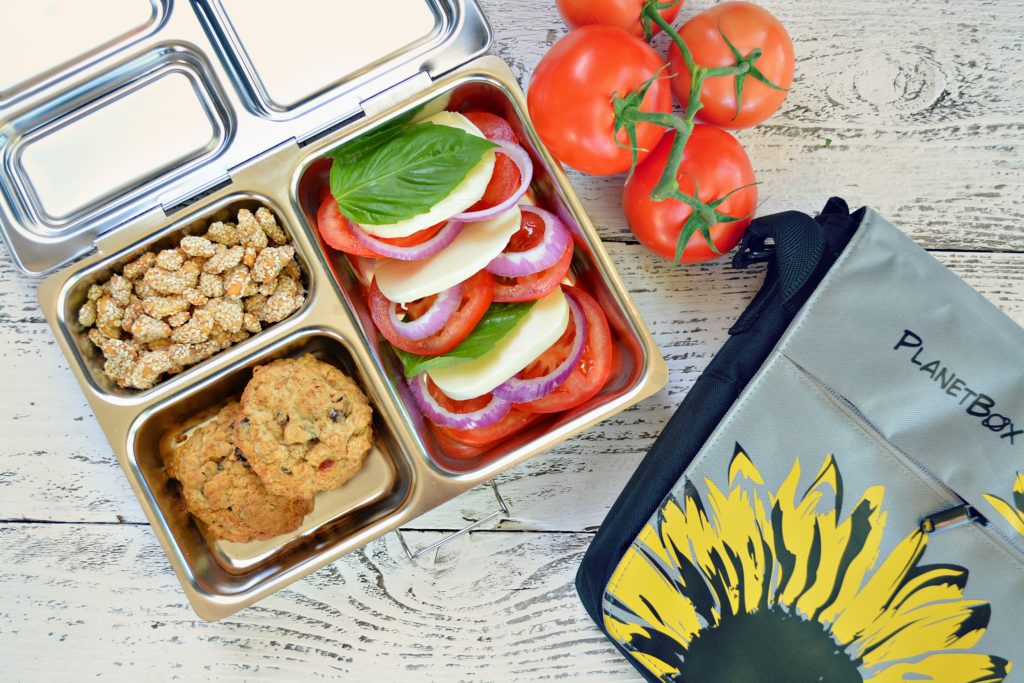 The Launch box had plenty of space– making it perfect for storing a midday snack of sesame cashews along with my caprese salad and 2 oatmeal cookies for dessert. What I love about this company is that I also received a super adorable canvas sunflower printed carrying case for my PlanetBox. See, I told you they've thought of it all!
The PlanetBox is excellent for keeping cold foods like sandwiches and salads chilled for longer. Simply pack your box and store it in the refrigerator overnight.
For more information on PlanetBox, check out their website PlanetBox.com.