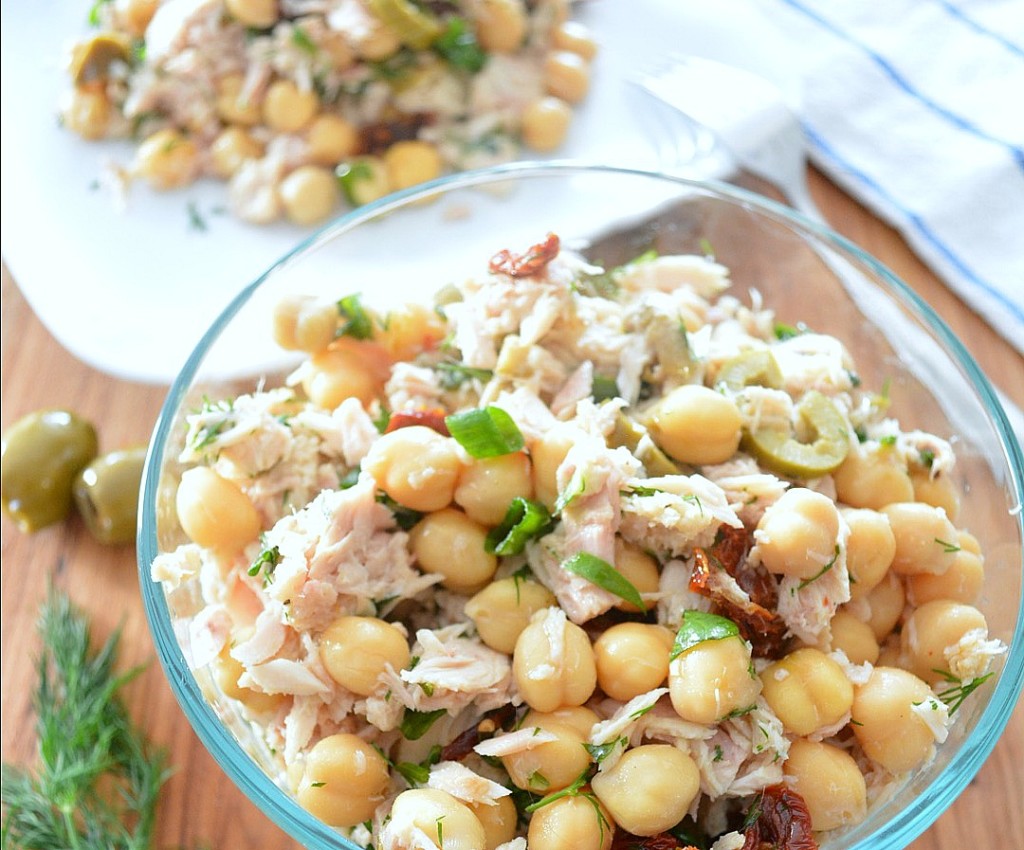 The new year is in full swing; and for most people, so are their new years resolutions. If you are like most people this time of year (and probably last year too), high on your list of priorities is to get into shape. You may also be looking for new healthier recipes to add to your diet. During the work week it can be hard to find a healthy and satisfying lunch. This Mediterranean Tuna Salad is the perfect high protein lunch to keep you from reaching for unhealthy office treats during your work day. The recipe is full of fresh herbs like basil and dill, with heart healthy fats from olive oil and chopped olives. No need for mayo, this recipe has enough flavorful ingredients to satisfy your lunch hour cravings without the added calories. Serve it over bread or mixed greens and you are set for a healthy lunch break!
Ingredients
16 oz white albacore tuna packed in water, drained
1/2 c sun dried tomato, julienned
1/3 c green or black olives, chopped
1 can chickpeas, drained
1/4 c green onion, finely chopped
4 large basil leaves, finely chopped
1 handful dill, finely chopped
2 tbsp olive oil
2 tbsp red wine vinegar
Sea salt and pepper to taste
Instructions
Combine all ingredients in a large bowl.
Stir in olive oil and red wine vinegar. Season with salt and pepper to taste. Keep refrigerated until serving.
http://freshandfit.org/mediterranean-tuna-salad/