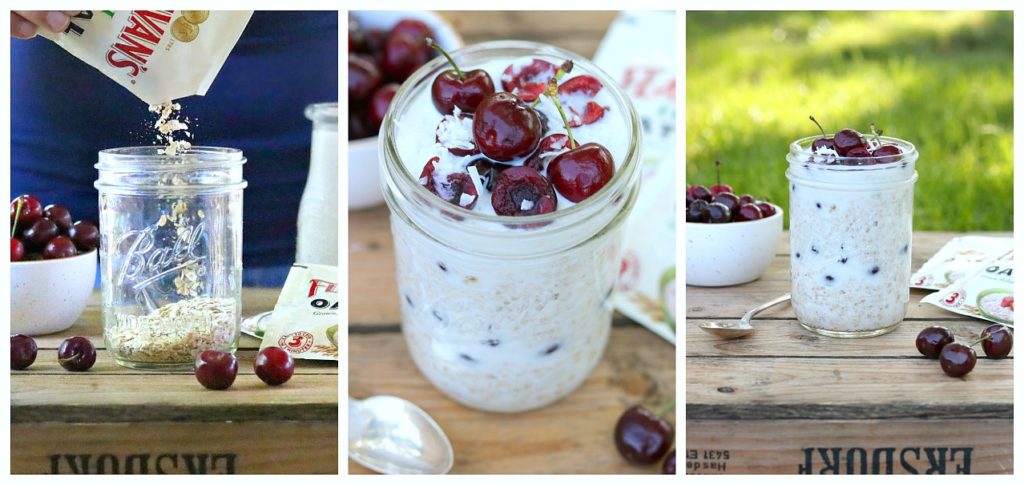 Overnight oats are summer's answer to traditional cooked oatmeal. Oats soak in milk overnight to soften and plump the oats, tenderizing them to a creamy and wholesome breakfast. Because of their light flavor and chewy texture, oats beg to be topped with all sorts of mix-ins to jazz up the taste. I chose cherries and dried unsweetened coconut to suit the summer season. Cherries are only available in my neck of the woods during the warmer months, so I like to stock up and get my cherry fix while I can. Cherries add a tart, sweet flavor to the oats and are full of antioxidants helping to fight off free radical damage within the body. Coconut is a year round staple in my house and one of my favorite flavors in sweet and savory dishes.
The oats I used were provided by Flahavan's Irish Oats. Flahavan's uses high quality, non-GMO oats with a variety of styles to choose from. There are the quick-cooking Steel Cut Oats and the type I chose for this recipe, the traditional Irish Oatmeal. The delicate oats are perfect for overnight oats, soaking up the almond milk and absorbing the sweet maple syrup for heaps of flavor in each spoonful. Check out more of their awesome products here.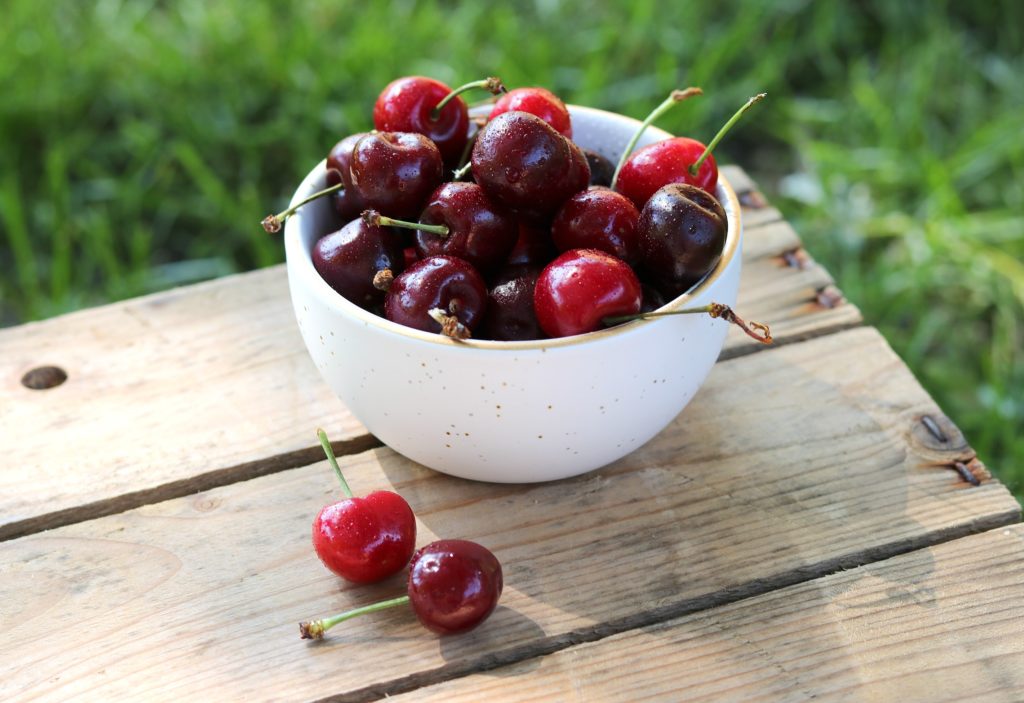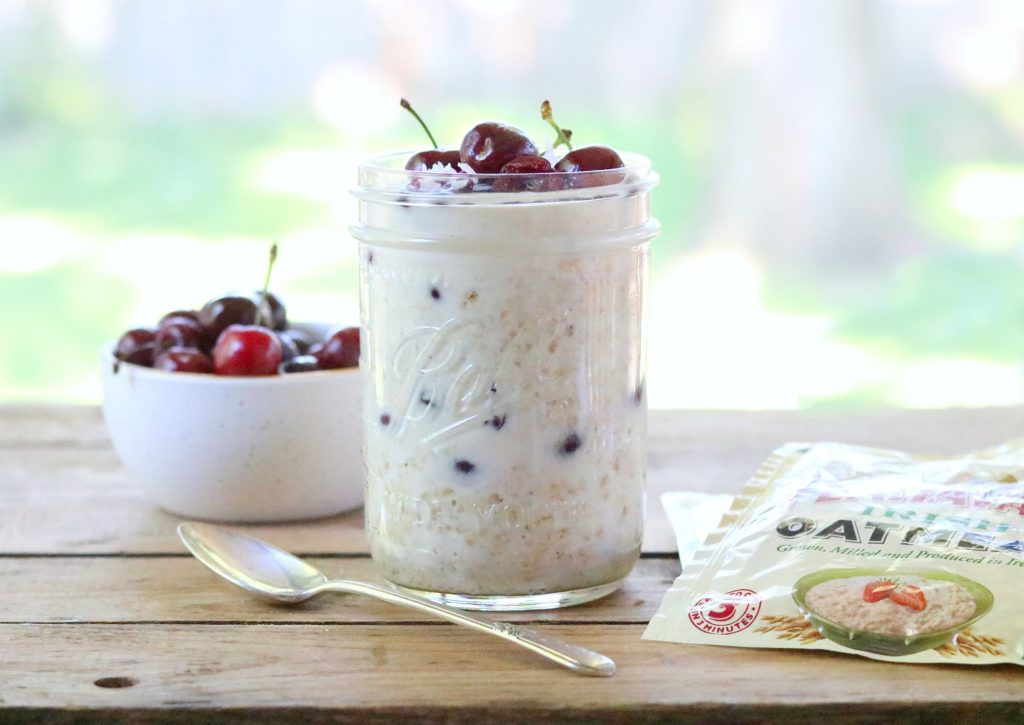 Cherry Coconut Overnight Oats with Flahavan's Irish Oats
Ingredients
1.5 cups unsweetened almond or coconut milk
3/4 cupS Flahavan's Irish Oats
1/3 cup pitted cherries, halved
1/4 shredded unsweetened coconut
1 tbsp pure maple syrup
1/8 tsp vanilla bean powder or paste
Instructions
Combine ingredients in a 16 oz basin jar and stir to combine. Refrigerate 4 to 8 hours. Enjoy cold.
http://freshandfit.org/cherry-coconut-overnight-oats-flahavans-irish-oats/
This recipe was sponsored by Flahavan's Irish Oats. I was compensated in oats in exchange for this post.