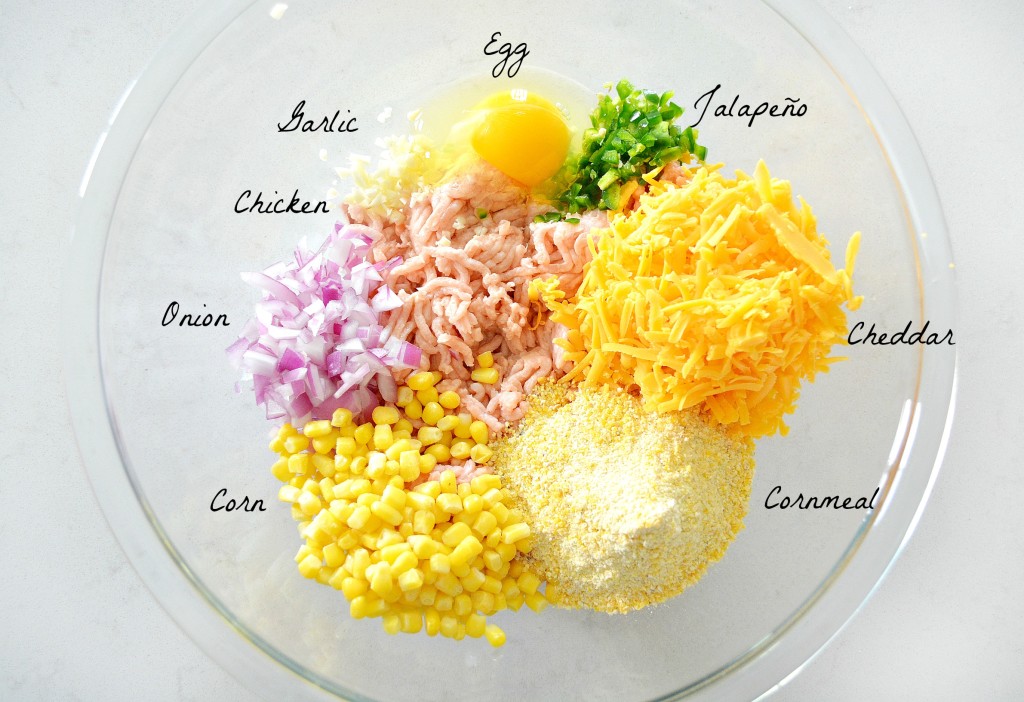 Creating fresh takes on burger recipes is one of my favorite things to do during the warmer months. I often see a variety of burger options at the grocery store in the meat department. Those are great in a pinch, but when I have a little extra time, I like to create my own hand crafted burgers. This one came to me when I was trying to think of new ways to use corn meal. I found it to be the perfect binder in this recipe for cheesy jalapeño corn burgers.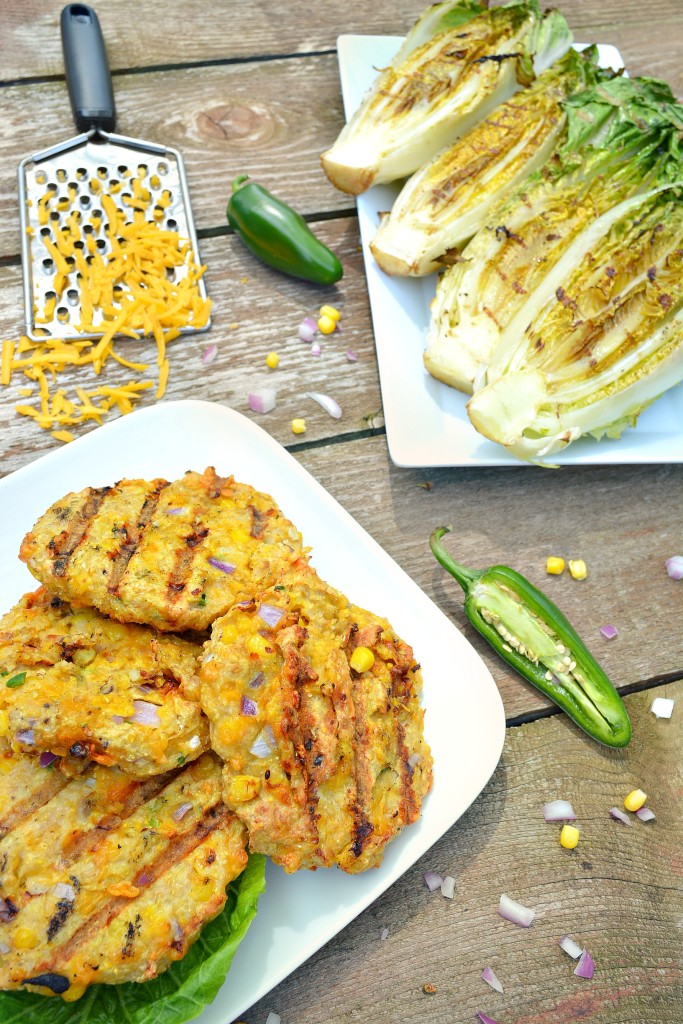 The corn meal creates an almost crispy outside to the burger, which I loved. The meat in this recipe is sort of an afterthought. I wanted the other ingredients to be the stars of the show, so instead of using beef, I used ground chicken. These burgers are delicious on their own with a little spicy mayonnaise (I use mayo mixed with a little chipotle in adobo sauce) on top served alongside grilled hearts of  romaine or your choice of veggie.
Cheesy Jalapeño Corn Burger
Ingredients
1 lb ground chicken
1/2 c corn kernels, thawed
1/2 c cornmeal
1 tbsp jalapeño, minced
1 tsp garlic, pressed into a paste
1/3 c red onion, finely chopped
1 c shredded cheddar cheese
1 egg, lightly beaten
Instructions
Preheat grill to 400 degrees. Combine ingredients in a large bowl. Mix well to combine.
Form into patties.
Place on grill. Cook 10 minutes, flip and cook ten minutes longer.
http://freshandfit.org/cheesy-jalapeno-corn-burgers/