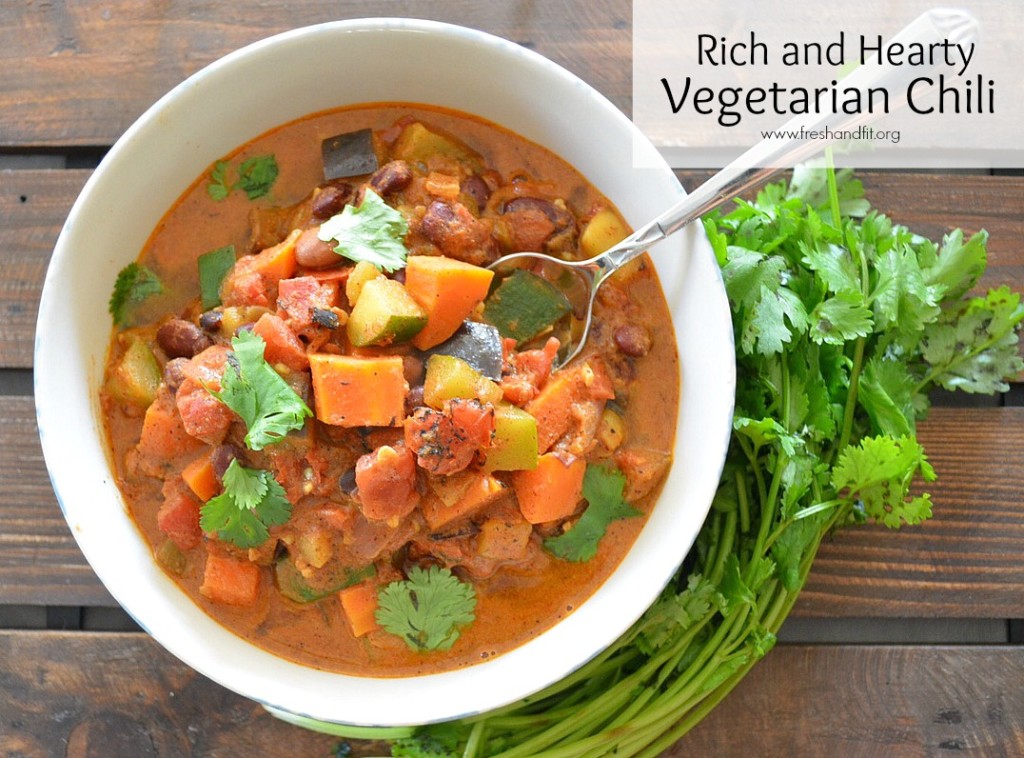 Chili is a mainstay in my house during the cooler months because it can be made in large batches and reheated throughout the week. Today's recipe is a vegetarian chili that sticks to the ribs and comforts after a long day of work or being outside on a crisp fall day. This chili gets its heartiness from meaty eggplant and mushrooms with a rich, creamy tomato broth. It is a perfect meatless Monday recipe.
Rich and Hearty Vegetarian Chili
Ingredients
1 can Pinto beans
3 cans Fire roasted tomatoes
1 Onion, finely chopped
2 Carrots, diced
1 Zucchini, diced
1 small eggplant, diced
1 c sliced mushrooms
4 tbsp olive oil
1/2 c half n' half
1 4oz can of hatched green chiles
1 tbsp Garlic, minced
1 tsp Onion powder
2 tbsp Cumin
2 tbsp Chili powder
1 tbsp Paprika
1 handful Cilantro, chopped
Instructions
In a large Dutch oven, sauté carrot and onion in four tbsp olive oil. Cover and cook 7 minutes.
Add zucchini, mushrooms, eggplant and garlic, sauté 5 minutes longer.
Add beans, tomatoes, chiles and seasonings. Bring to a simmer and cook 25 minutes.
Stir in half and half.
Serve with cilantro.
http://freshandfit.org/rich-and-hearty-vegetarian-chili/